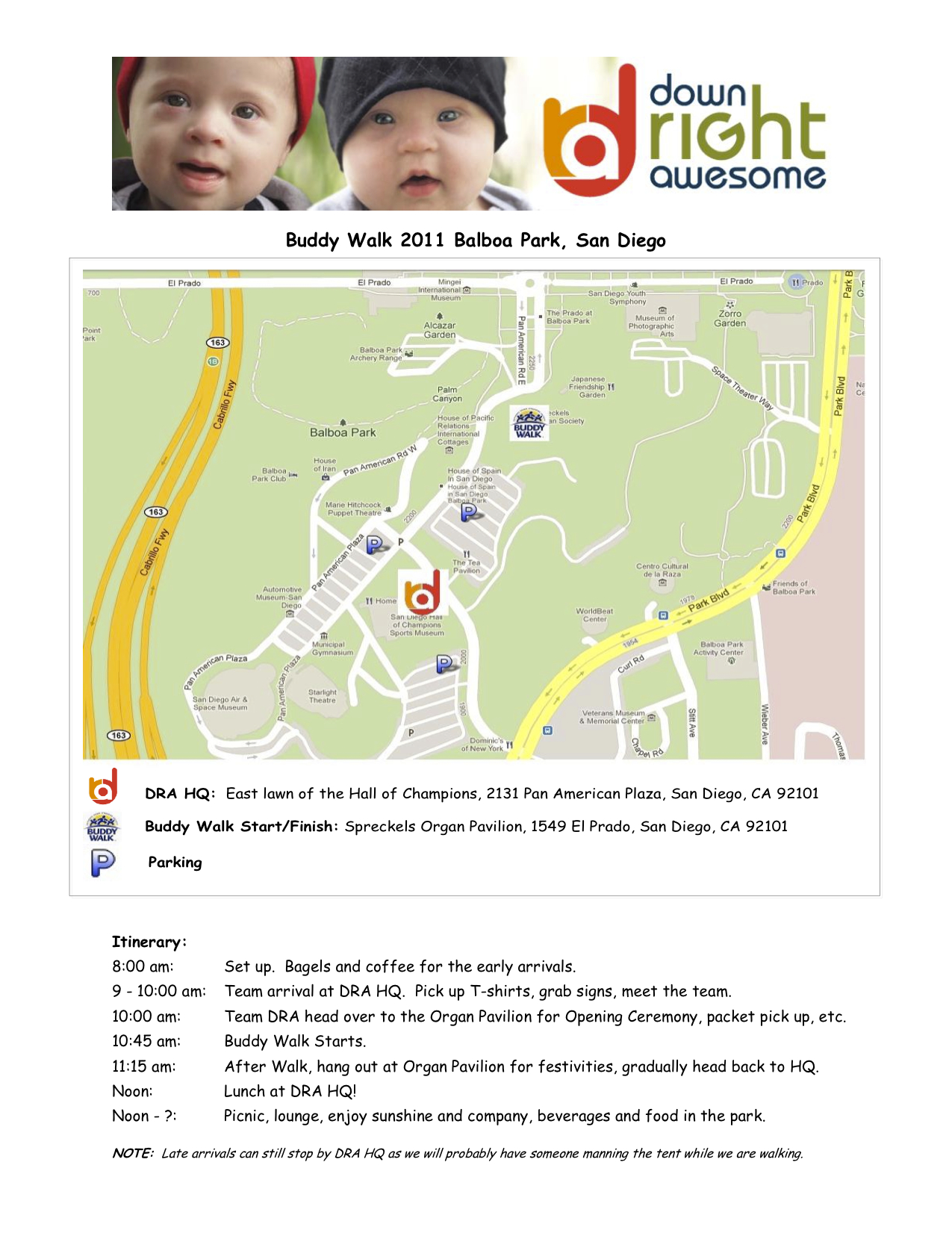 We can't believe the walk is just a few short days away and that over 70 people are expected to join our team! Above are all the details you'll need for the big day. There will be nectar of the gods (aka coffee) and breakfast goodies at our Down Right Awesome headquarters (located on the lawn of the Hall of Champions, see map above). We'll also be passing out our sweet team t-shirts too.
Once we're all in attendance we'll take a quick walk over to the main event site together to enjoy the opening ceremonies. And then we'll start the walk with a big brass bang (thanks again Euphoria Brass Band)!
When we finish the walk we want to show our appreciation to all of you amazing folks who support and love our boys. So we'll head back to Down Right Awesome headquarters and kick-off our post-walk picnic with delicious sandwiches, gourmet salad creations, famous peanut butter cookies and some tasty beverages.
We love you all. See you on Saturday!
Colette, Jason, Amy & Dan