IEP, IFSP, IDEA, NCLB….WTF??
Did you know that there are trained individuals who will help you decipher the acronyms and navigate the often confusing bureaucracy around special needs services?  Well there are, and these folks are called Special Needs Advocates.  You can enlist their help to ensure that your child with special needs receives all the services for which they are entitled.
We are fortunate to welcome Daniel Moreno as our first guest to DSR.  Dan received training and is about to embark on an internship at the University of San Diego and the Compass Family Center as a Special Needs Advocate.  More importantly, Dan is the Down Right Awesome Dad of Milo, who has made many an appearance on this blog.
The DRA team was stoked to play a small part in giving Team Xtreme a Down Right Awesome sendoff in the Race Across America.  Marc and Patrick Leblond rode their bicycles from Oceanside, CA to Annapolis, MD (almost 3000 miles) in less than 9 days to raise money and awareness for the Jérôme Lejeune Foundation.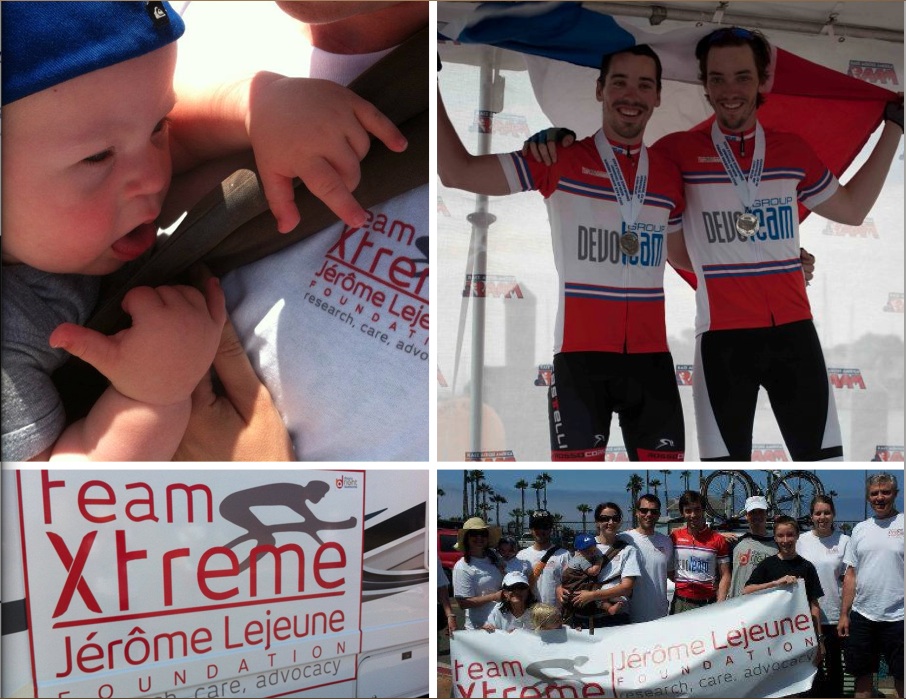 This episode's inspiring story is about Tim Harris, a young man with Down syndrome who owns a restaurant in Albuquerque, NM.  Be sure to watch the video and check out the Hug Meter!
Download Down Syndrome Radio, DSR Episode #4.